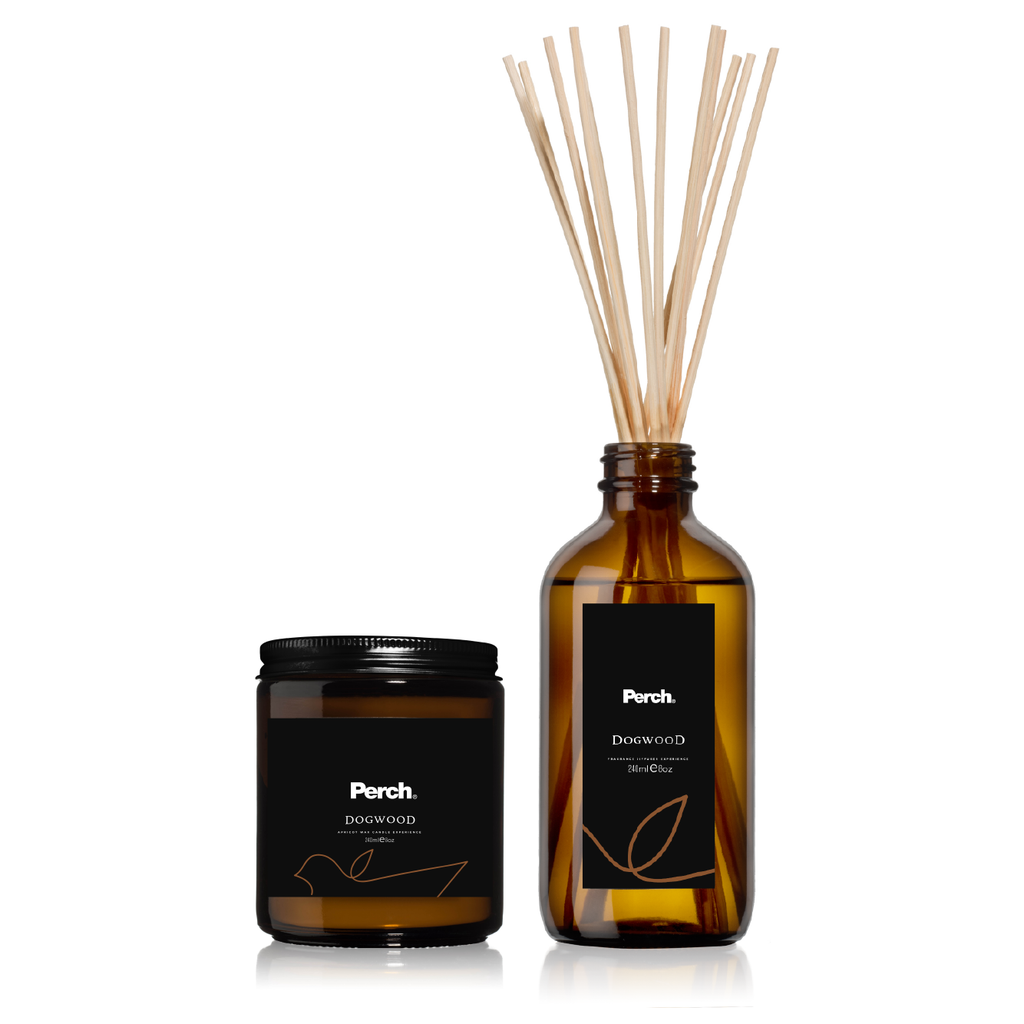 Dogwood Gift Set
$50.00
$55.00
Grab your blankie and get cozy with this perfect warm and cozy scent that blends dogwood with amber, a hint of santal and lily and rounds out the base with a warm vanilla. 
Blooming beautiful Hawaiian white jasmine with ginger blends with fresh moss and piquant orange blossom. Carefully hand poured into beautiful dark amber jars with our proprietary 100% all vegetable apricot wax, phthalate-free fragrance oil blends, and 100% cotton and paper core wick. 

Capacity: 8 oz.
Vessel Size: 2.75" x 3.75" 
Approximate Burn: 45-55 hours
Fragrance Family:  Floral/Woods
Providing continuous fragrance for your space,  our all vegetable base fragrance diffuser is the perfect flameless solution.  Product life is approximately 30-90 days when alternating the reeds once per week.  


Capacity: 8 oz.
Vessel Size: 4.25" height 
Reed composition: Rattan/Bamboo
Approximate Life: 30-90 days 
Fragrance Family:  Floral/Woods